"James McCray opened the door to my voice, and therefore made it possible for me to live my biggest dream!"
Covent Garden, The Metropolitan Opera, La Scala di Milano, Teatro San Carlo di Napoli, Opera de Paris, San Francisco Opera, Wiener Staatsoper, Liceo de Barcelona, Teatro Real Madrid, Dutch Opera, Frankfurt Am Main, Stuttgart, Saltzburger Festspiele, Bayreuter Festspiele, etc.
"With all of his experience as a singer, and especially as a tenor, in addition to knowing all there is to know about the function of the human voice, James McCray's help for me was, and still is of immeasurable value, and makes him my vocal father."
Frankfurt, Stuttgart, Covent Garden, Dusseldorf, Bayreuther Festspiele, Bayerische Staatsoper, The Metropolitan Opera, La Scala di Milano, Wiener Staatsoper, Dusseldorf, Bayreuter Festspiele, etc.
"James McCray is one of the only vocal pedagogues whose teaching maintains the link to the golden age of opera and singing. If one desires to learn the kind of vocal technique used by virtually all of the truly great of Italian opera especially the second golden age (Tebaldi, Del Monaco, Corelli, Bastianini, Siepi, etc) one need look no further than James McCray!"
The Metropolitan Opera, San Francisco Opera, The Deustch Oper, Opera di Roma, Bayerische Staatsoper, Vienna Staatsoper etc.
"Honored, proud and happy, that, years ago in Munich, I found myself working in a Wagner-production with the American tenor James McCray. From that day on, I got to know James, not only as a great singer and colleague on stage, but also as a gentleman, friend, and highly positive, no-nonsense(!) voice-teacher.
For me, working with James has shaped my career and changed my life in the best possible way"
Teatro Colon Buenos Aires, Staatoper Berlin, Komische Oper Berlin, Frankfurt, La Monet Brussels, Gran Liceu Barcelona, Grand Theatre Geneva, The Dutch Opera.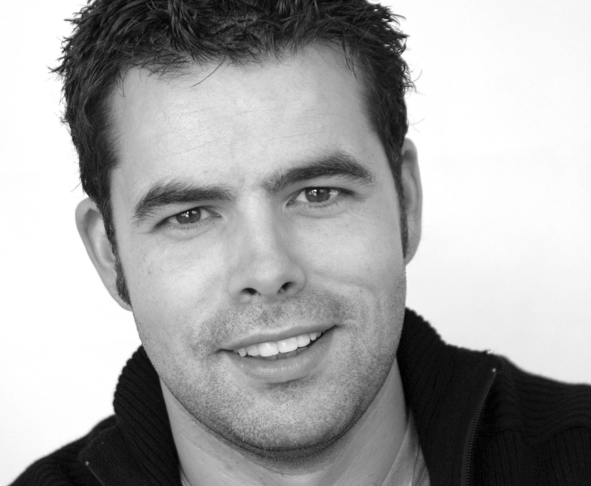 Bastiaan Everink, baritone
"Only James made it possible for me to make my international debut as Escamillio in the opera house in Bonn. He teaches like a singer, with his whole soul. After each lesson my voice feels stronger and healthier than before. It is like talking to Milochi himself. He is the only one who really knows what squillo is about."
Deutsche Oper Berlin, Bonn, Nüremberg, Pforzheim, Darmstadt. Aachen, etc.
Mark Morouse, baritone
"Studying voice with James McCray has been an eye-opening (and voice-opening) experience. Within just a few lessons, he was able to unlock vocal potential that had been lying beneath the surface for some time. I had been singing professionally for almost 20 years before coming to James, and it's safe to say that I learned more in the past two years than in the preceding 18 combined! With his help, I've been able to successfully make the change from a lyric to an heroic baritone ("Heldenbariton"). In addition to increased focus and projection, I feel I have much more stamina as well, helping deal with the taxing schedules of a German repertory opera (in my case, the opera in Bonn). James is not only a great teacher, but a wonderful human being, and I'm eternally grateful for meeting and working with him." (Oper Bonn)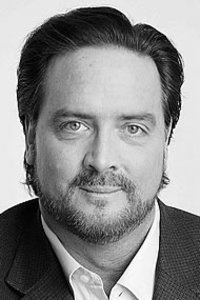 James and Prizrenka belong to those rare teachers whose genuine personalities and vast knowledge of vocal technique allow singers to reach their full potential. I am fortunate to have them as teachers and even more fortunate to have them as parents.
If ever there was a singing teacher with all the skills necessary to build and train a voice for the possibility of a world career, it is James McCray.
His great knowledge of voices and musical repertoire, his huge practical experience and most of all his emphatic talent, make him the best teacher I have ever had the privilege of working with.
Within the years we worked I have seen my voice grow into its outer limits of forte ánd piano, of dark and at the same time clear. Enabling me to sing, besides Lieder and oratorio, the right bass-baritone opera repertoire that my voice was destined for.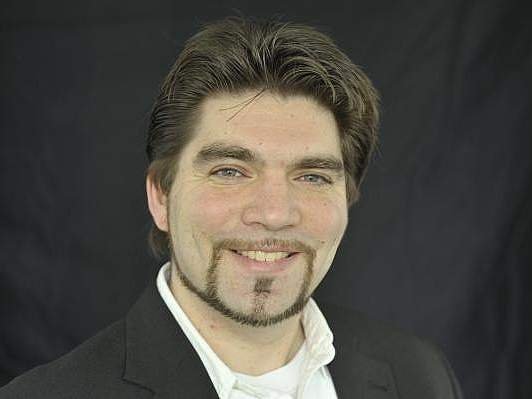 Gijs Nijkamp, Bass
"I had the honor to study with James McCray and Prizrenka McCray.
With surprisingly simple but effective exercises, a superb vocal instinct, musicality and temperament they brought my singing to a level I didn't even dare to dream about. After already having finished the conservatory and somehow earning a living singing in choirs I finally found what I was looking for all the time, the most important thing for a singer: the natural colour of my VOICE, the quality in my VOICE to carry easily over the orchestra with the freedom to express every emotion with my VOICE and to find this VOICE everyday in every piece.
Indeed: VOCE, VOCE, VOCE!
Although my development was surprising and impressive, in the McCray Studio I was just joining the others, since 'Jim' and 'Ženya' are producing miracles all the time. The most important thing for a singer with a VOICE is: to find a job. Here Jim and Ženya know perfectly how to coach singers, where so many others are a disgrace! They encouraged and coached me through many auditions, and shared their rich experience and love with it until I found a job as a soloist in Halberstadt. Now I share already four years my big successes with them as Rocco, Ferrando, Sarastro, Daland, Mephisto, Padre Guardiano and many other roles with even better to come. I am happy to delight the audience, to receive a big applause or to read fantastic reviews, but most of all I am happy with the most important thing: I feel always 'at home' with …my VOICE."
"Thanks to the inspiring coaching and thorough teachings by James McCray and Prizrenka Petkovic McCray, I have not only been able to develop my vocal potential to the fullest, but also to sing as sincere and passionate as I always dreamed to do"
"Thanks to James McCray I am now singing as I dreamed I could. But I never dreamed it could be so easy."