Let's face it- It's nerve wrecking. Auditioning. That time when we get an email or a phone call confirming our time slot for the audition. Years of training, singing lessons, coaching, acting – all summed up in the next 10 minutes on the day of the audition.
Introduction
Before I offer a few advice on do's and don'ts of a successful audition you need to know one thing: the auditioning panel WANTS you to SUCCEED. I know it most often doesn't look like it but you need to consider a few things: the panel members are there morning to evening often for days, they get not enough air and too much coffee, they have heard the same piece 20 times just today, they too need (bathroom) breaks and they never have quite enough time for them due to things usually running late and they are constantly watched as much as you are in your 10 minute time slot.
They are human and as all of us prone to headaches, personal issues etc. But they want you to succeed. Because if you prove to be the person they are looking for it means their search and pressure to find that person is over and they too have done their job and done it well.
10 tips to a successful audition
That said, it also doesn't mean that if you have done an amazing audition, feel good about it, the panel seamed very excited and enthusiastic about your performance and you still don't get the job – that you weren't any good. It's the complete opposite most of the time. It just means that you aren't quite what they were looking for to complete the cast they (for instance) already have.
So, take a deep breath, try to calm those nerves, keep your focus and do your best by:
1.
Be confident. NOT arrogant just confident. When you enter the room, smile, speak clearly and concisely, make eye contact, wear appropriate attire (don't wear a "costume" or show too much flesh for auditioning for Carmen) do not wear short trousers or very short skirts, do not go crazy with colors.
First impressions count a lot
so, if you are not naturally confident, practice your entrance with colleagues, family and friends or, even better, consult an acting teacher. If you suffer from
performance anxiety
,
follow these tips
. You don't need to entertain the panel, be super funny etc. but you do need to show you are able to properly communicate with people in the production and creative team.
2.
Arrive to your audition early and
ready to sing
. That way if they have had any last minute cancellations you can fill in the slot without feeling rushed. I know this is a standard but the opposite happens more often than not: always inform yourself about the show you are auditioning for, so if you are asked question you can answer them properly. Know your music inside out. Sing with proper pronunciation and know your text word for word. Use proper ornamentation for the period.
3.
Have a proper CV and photograph. You don't have to spend a fortune on it but make sure the spelling is correct, all your information is on it and up to date and please don't use your holiday photo as a picture on your CV
If you do these things it will show the panel that you take the audition and potential job seriously, that you are professional and smart.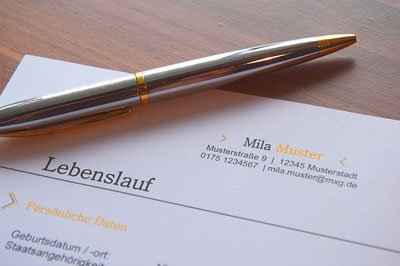 4.
Always start your audition with the aria that is the most solid in your voice and heart. Something that really shows off your personal talent your,
voice technique
and unique personality. A piece you have performed before and are very much at ease with. Of course that is not always possible. The panel might politely ask/insist you start with a different piece from your list in which case you will have an opportunity to show them who you are.
5.
Congenial. If asked to perform a piece from your list which you weren't intending to start with, do not make a scene. Smile politely take a few moments and DO it. After all the piece requested
IS
on your list so you were prepared to perform it. It will show the panel that you are willing and able to compromise, which is a good trade in any potential coworker.
If the panel request a piece that is possibly not on your list but it is on your repertoire you will have to think quick on your feet and decide if you are willing to sing it. It probably means they are interested in you doing that piece but if you are not comfortable doing it decline as politely as you possibly can. Do NOT lie and say you don't have the music with you as it might happen that they have the music on hand or the pianist knows the piece by heart which will put you in more trouble.
6.
Choose your repertoire wisely. Know what you are auditioning for. Your list will vary depending on if you're auditioning for a position in an opera studio or you are auditioning for a specific role. Houses under the "German system" are quite set on staying within one
FACH
. Make sure you take up the advice of your teachers and coaches on this – they have a lot more experience with it than you do.
7.
As I mentioned above it often happens that the panel hears the same piece over and over again. After a while all the interpretations blend into one so make sure yours is a unique one. That doesn't mean you have to stand on your head while singing a very difficult passage, it means you have something to say a little bit
different form the others
. It is your unique point of view on the same pages of music that will separate you from the others and make a difference of possibly getting the job.
8.
Pianists are your partner on stage and the best friends you can have. Make sure it remains so. Have your music properly copied, bound and marked and recheck it before every audition. Have your
cadenzas
written out, if your tempo varies from the standard make sure you marked it with the closest metronome marking you can. Mark beginnings and ends (sometimes they vary).
Mark CUTS and do your best that the music that is cut out is not on the page or is clearly unreadable. If you are bringing really difficult contemporary pieces make sure to contact the panel ahead of time and inquire if you should send the music. If you are bringing Nixon in China, Wozzeck or something similar ask your own pianist to mark the score with some things another pianist who is reading the score for the 1st time will find helpful.
You might not have the opportunity to have a short rehearsal with them beforehand and you really do not want to have the panel waiting while you are going trough the whole aria with a pianist on stage. Make sure you thank them before and after and consider that, if you are singing a contemporary piece, the panel might have not heard it before and might not be sure that you are singing the correct notes. Pianist are often a point of reference for the panel as well.
Last but not least:
9. Do not under any circumstances badmouth your colleagues and people you have worked with in an audition room. This world of music is very small and you never know if you will offend someone's feelings. Besides it is highly unprofessional!
10.
Very last and most important:
have fun!
What about you? Do you have any particular tips?